I've got it bad guys, and by it I mean I have a bad case of The Avengers fangirling.
I freaking LOVED this movie you guys. I've always been a fan of the superhero movie genre, not fannish in a fandom way but I have always enjoyed everything from Superman, Spider Man, X-Men, Fantastic Four, Iron Man, Thor...well you get the gist. I dig them! Good, Bad and in between it's good old fashioned popcorn movie fun. I knew I was going to enjoy The Avengers for more than just the superheroes, this was a Joss joint...how could I not? I knew he would break my heart at some point because that's how he rolls but I knew he would have me emotionally invested in these characters. I was not prepared for how much though!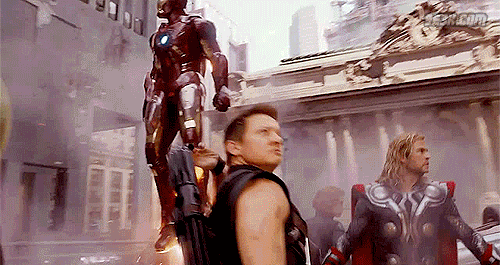 Full disclosure. I have never read Marvel comics. Anything I've learned and base my opinions on are 99.9% movie-verse Marvel and like .01% internet research. So if there are any hard core comic fans out there I apologize if I get anything wrong.
(
Collapse
)